For assessment related questions, or to set up your account, please fill out the form below.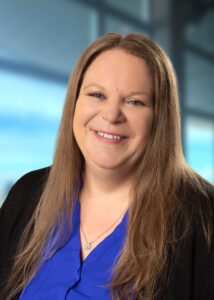 The Customer Service Department is a vital part of the Kennewick Irrigation District (KID). We are here to service you in a variety of ways, including answering calls and emails regarding questions, complaints, concerns and suggestions; arranging service calls when necessary; and helping with account activities including payments and billing questions. The most important task is answering each call that comes in to our office. Customers call in with requests, delivery system changes, billing questions, outage reports, water damage reports and many other matters. If you prefer, you can also submit your question via the form below. Emails sent after hours will be received by Customer Service on the next business day by 10:00am.
Dana Hernandez 
Dana Hernandez, our Customer Account Supervisor, joined KID in October 2012. Dana received her B.S. in Business Management in 2008 and has over 15 years of management experience.    
The District Manager is responsible for managing the day to day administrative and operational functions of the District, including strategic planning, staffing, budgeting, contracting, coordination of legal activities, and ensuring compliance in many facets of District activities. The District Manager supports the Board of Directors, serves as the Board Secretary, and carries out Board policies.  In addition to facilitation of Board and Committee meetings, irrigation election functions and assessments are supervised by this office.
Chuck Freeman
Chuck Freeman joined the Kennewick Irrigation District in November 2009 as its Secretary/District Manager. Prior to that, he was City Manager for the Cities of Coos Bay, Oregon and Airway Heights, Washington.  Chuck is a graduate of the University of Iowa.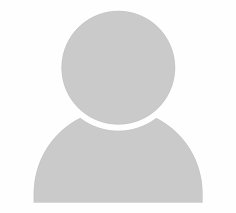 The Engineering and Operations departments are primarily responsible for the implementation of the District's capital improvement plan, and work closely together to provide prioritizing, design, and construction of public works projects to maintain and improve existing infrastructure, provide new service, and increase reliability of water delivery.  These departments oversee over 60 miles of canal, 300 miles of pipeline, 100 pump stations, 20 reservoirs, and other infrastructure. The Engineering group works with individuals, cities and counties, architects, developers, and contractors, to ensure that projects are managed effectively following current state and federal laws, as well as policies and procedures established by the KID Board of Directors.  Engineering personnel also provide irrigation system inspection and underground (call 811) locate services.
Ben Woodard
Ben Woodard, P.E., received his B.S. from Washington State University and was licensed as a Professional Engineer in 2014.  Ben joined KID in 2009 as a Staff Engineer and has been in a number of positions with KID prior to moving into his current position in 2023.  Ben is focused on continuing to improve the reliability and consistency of water distribution to KID's customers.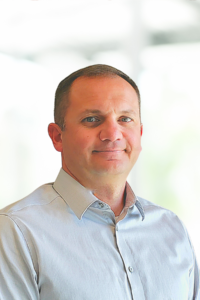 The Finance Department consists of the treasurer, accounting staff,  and customer service.  The Finance Department also serves district staff and vendors working with KID for goods or services.
Stuart Dezember
Stuart Dezember, CPA joined KID as Comptroller/Treasurer in February 2022. He received his B.S. from Central Washington University in 1996 and became a licensed CPA in 1998. He has over 24 years of experience in Finance, Treasury, Tax Compliance, Internal Controls and Auditing while working in local government, federal government, and public practice. Stuart lives in Richland with his wife Renee.
The Land and Water Resources Department consists of the Land and Water Resources Manager, Real Property Manager, Information Technology and Purchasing Specialist, and GIS/Environmental Compliance Specialist. This Department is responsible for District environmental and natural resource management, water resources planning, real property sales, and geographic information systems. Planning at KID involves environmental management and compliance, water resources planning and management, and policy analysis.
Seth Defoe 
Seth Defoe joined KID in April 2010 as a GIS Specialist before being promoted to his current position of Land and Water Resources Manager in September 2013.  He has over 14 years of experience working for various levels of government in environmental analysis and geographic information systems. He has held positions with the U.S. Forest Service, the Oregon Department of Revenue, the City of Redmond (Washington), and the City of Troutdale (Oregon).
Seth holds a bachelor's degree in geography from Oregon State University, and a master's degree in Environmental Planning from Eastern Washington University. Contact Seth Defoe, Land and Water Resources Manager, with questions regarding District water resources and general environmental management issues.
The KID is committed to compliance with the Public Records Act. To make it easier to access records held by the District, visit our public records page. Records request forms are available if other records are needed. Contact the Public Records Officer, Lori Gibson, at 509.586.6012 ext. 148 if you need assistance completing your request form or would like to make an appointment to submit your request in person.  You can also email the Public Records Officer using the form below.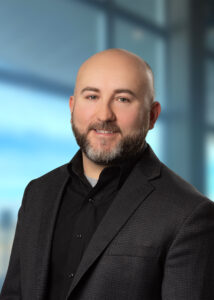 The role of the Public Relations Coordinator is to provide an avenue of education and information between the Kennewick Irrigation District and their customers and the greater community. As part of the Customer Service team, Public Relations serves as the point of contact for media coordination, administers the Canal Safety program, designs and implements internal communications activities, coordinates and conducts public education and information events and activities through publications, outreach events, website administration, and new media services.
Contact our Public Relations Coordinator, Matthew Berglund, with questions related to one of the above topics at 509.586.6012 ext. 128.
Matthew Berglund
Matthew Berglund received his bachelor's degree in communications from Eastern Washington University in 2007. He spent 10 years providing customer service, marketing and social media strategy in the healthcare industry prior to becoming the current Public Relations Coordinator at Kennewick Irrigation District.
Realty oversees the properties for sale. Please use this form for any realty inquiries that you may have.
Customer Service Water Off Hours:                  
Monday – Thursday
8:00 AM – 5:30 PM
Customer Service:
509.586.9111
Business Office:
509.586.6012
Urgent Matters/After Hours:
509.586.8000
Fax Number:
509.586.7663