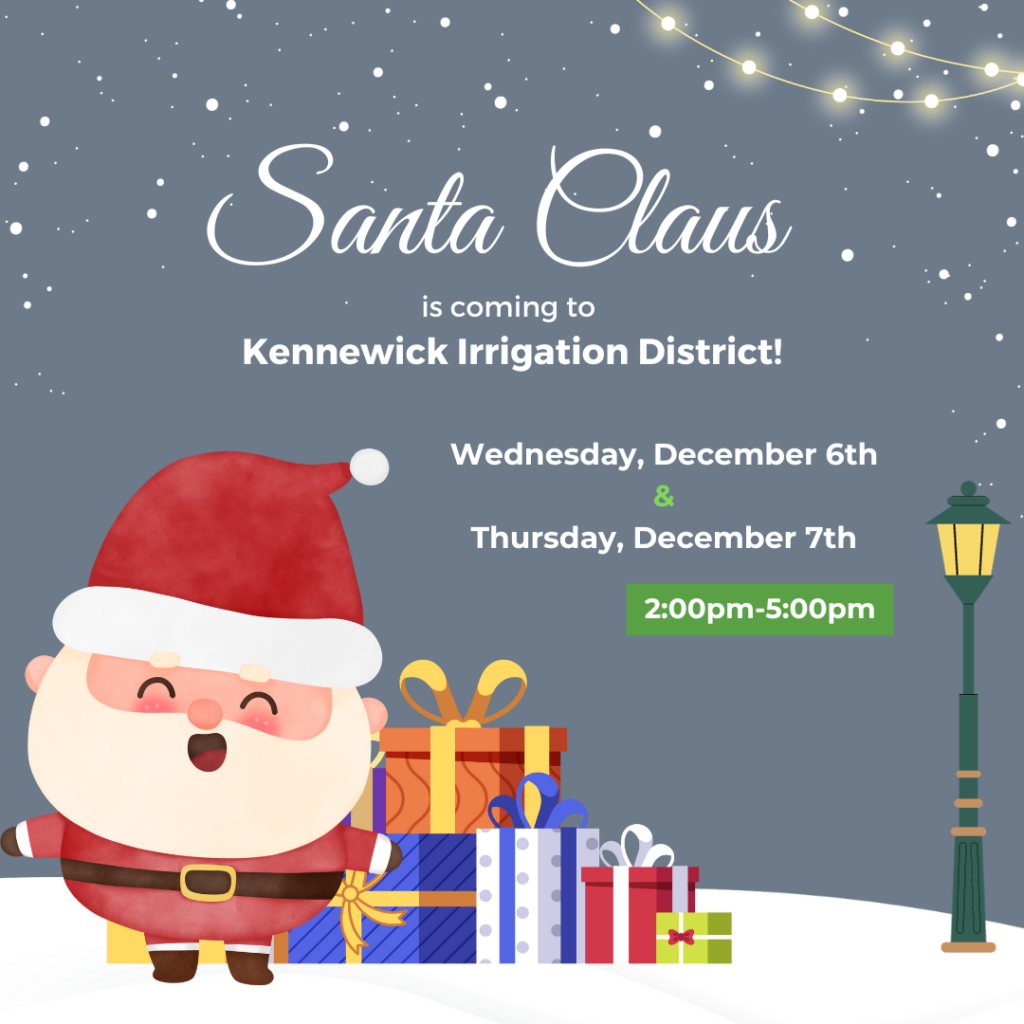 On Wednesday, December 6th and Thursday, December 7th from 2-5pm, Santa will be available for families to take pictures. For FREE. If you're on Santa's good list this year, you'll also receive a gift! (while supplies last). We have a variety for the little ones and for the older kids.
JUST IN | Kennewick Fire Department will also be in attendance handing out all sorts of important safety related information. Come check them out!
NEW | We're excited to announce that Benton PUD will be joining us in the festivities! Not only will you get some important safety information for the holidays but they may have something fun to hand out to the kids as well – come and see!
ONGOING | From now until December 20th, we're taking new, unwrapped toys that will be donated to the Marine Toys for Tots Foundation. Bring your toy(s) while visiting with Santa and receive a Starbucks cup/mug (while supplies last, limit 1 per person/family).
This is a FREE event – This event is held each year to help promote canal safety which means our canal safety coloring books, water bottles and backpacks will also be on hand.
Stop on by and visit!